United Kingdom and the world
Lost Ancestors Memorial Seats
A
B
C
D
E
F
G
H
I
J
K
L
M
N
O
P
Q
R
S
T
U
V
W
X
Y
Z
Ja
Je
Jo
Johnston
David Johnston
Garelockhead, Argyl and Bute, Scotland
In celebration of
the life
of
David Johnston
7th April 1928 - 15th July 2011
Dugald S. Johnston
Fort Augustus, Highland, Scotland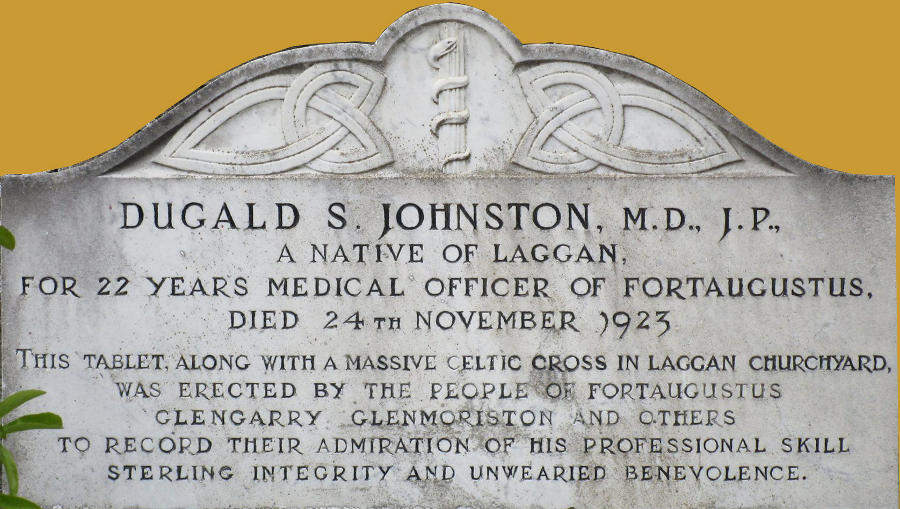 Dugald S. Johnston, M. D., J. P.,
a native of Laggan,
for 22 years medical officer of Fortaugustus,
died 24th November 1923.

This tablet along with a massive Celtic cross in Laggan churchyard,
was erected by the people of Fortaugustus,
Glengarry, Glenmoriston and others
to record their admiration of his professional skill,
sterling integrity and unwearied benevolence.
Isabella and William Johnston
St. Cuthbert Church, Corsenside, Northumberland, England
In loving memory of
Isabella and William Johnston
who found peace and enjoyment
in these grounds.

Departed
1972 and 1986
Johnston and Wilson Family
Kildonan, Isle of Arran, North Ayrshire, Scotland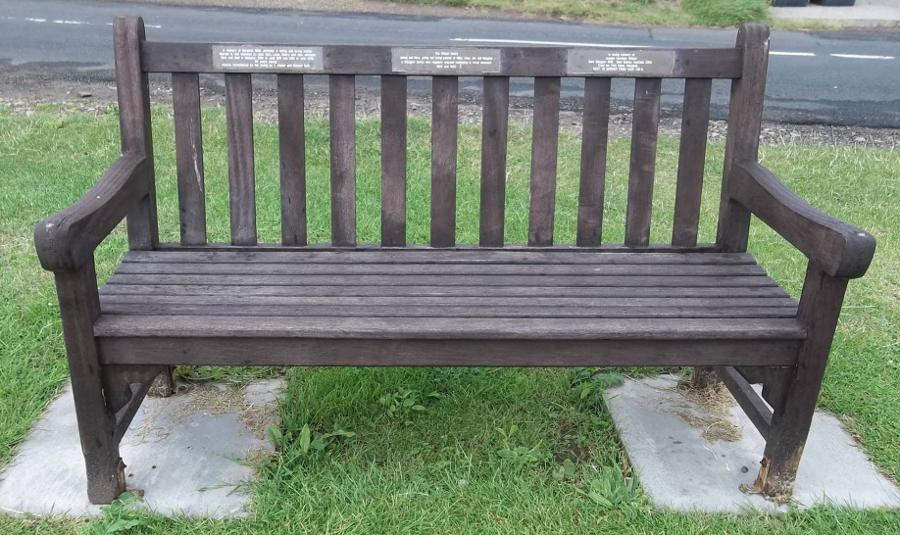 In memory of Margaret Miller Johnston, a caring and loving mother.
Married to and widowed by Jack Durk, Louis Sherry and Alan Johnston.
Born and died in Glasgow, 26th of June 1918 and 28th of June 2012,
94 years young!
Always remembered by her loving sons, Alistair and Richard Durk.

The Wilson family
James and Mary, caring and loving parents of Miller, Anne, Joe and Margaret -
a Glasgow family who regularly enjoyed holidaying in Arran between
1920 and 1950.

In loving memory of
Joseph Hamilton Wilson
Born Glasgow 1918. Died Sydney Australia 2001.
From his twin sister Margaret.
Rest ye mariner from your toils.
Ja
Je
Jo
Do you miss a panel or do you have further information?
Did you find a broken link? Report it to the moderators.
Click here to send an email to the moderators.

Thank you.

Last update: 21 August 2018
This collection is online since November 2011