United Kingdom and the world
Lost Ancestors Memorial Seats
A
B
C
D
E
F
G
H
I
J
K
L
M
N
O
P
Q
R
S
T
U
V
W
X
Y
Z
Sa
Sc
Se
Si
Sm
Sn
So
Sp
St
Su
Sw
Sy
Stoddart
Kevin Stoddart
Clachlan Durch burial ground, Scottish Highlands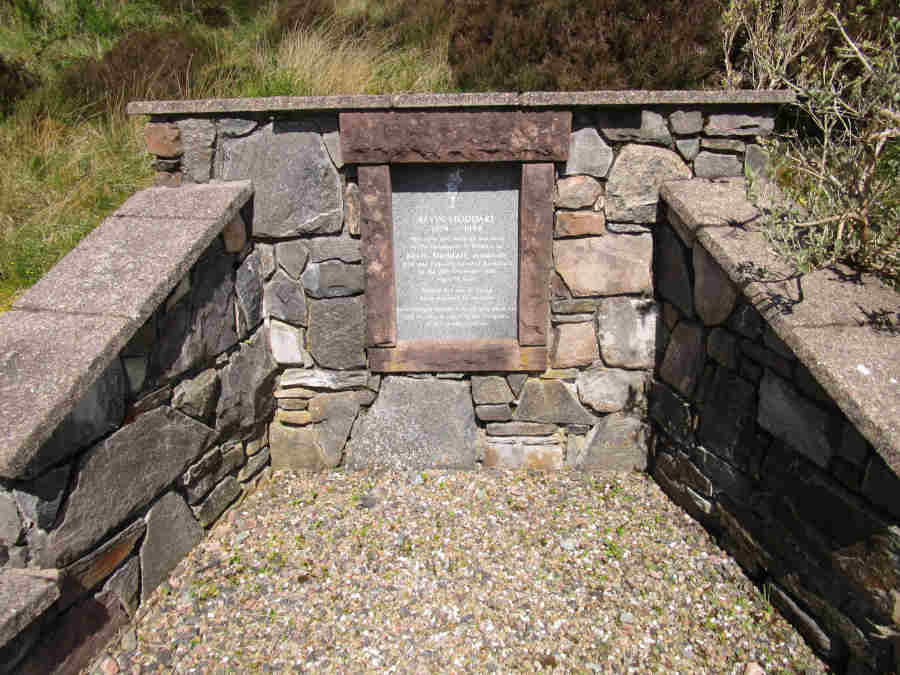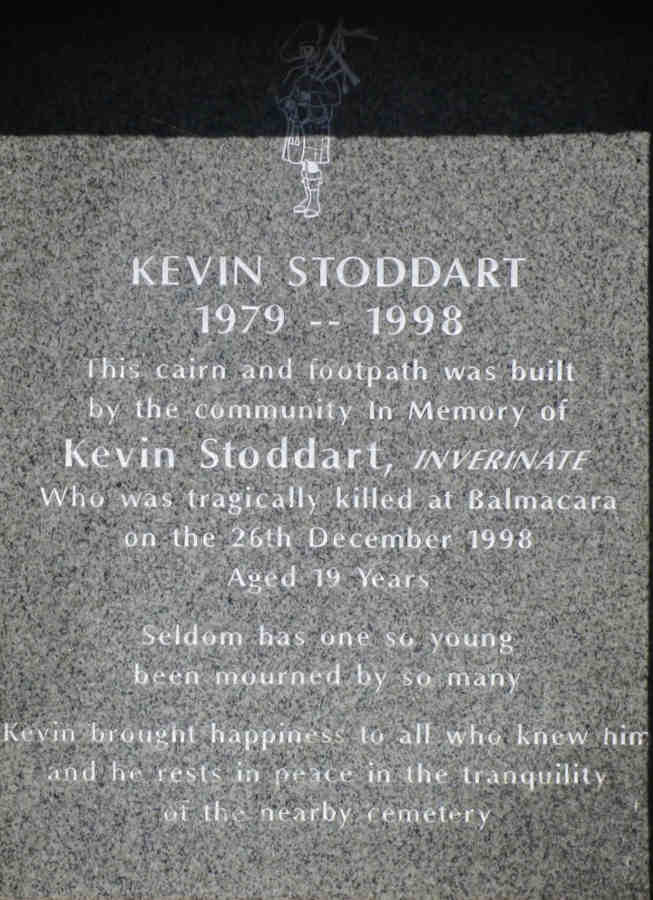 Kevin Stoddart
1979 - 1998
This cairn and footpath was built
by the community in memory of
Kevin Stoddart, Inverinate
who was tragically killed at Balmacara
on the 26th December 1998.
Aged 19 years

Seldom has one so young
been mourned by so many.

Kevin brought happiness to all who knew him
and he rests in peace in his tranquility
of the nearby cemetery.
Read more on BBC News.
Sa
Sc
Se
Si
Sm
Sn
So
Sp
St
Su
Sw
Sy
Do you miss a panel or do you have further information?
Did you find a broken link? Report it to the moderators.
Click here to send an email to the moderators.

Thank you.

Last update: 22 October 2020
This collection is online since November 2011