Allan Wilson
Saltwell Park, Gateshead, Tyne and Wear, England
In loving memory of
Allan Wilson
14/05/27 - 22/06/91
Fond memories of
happier times.
Ben Wilson
Riding Mill, Northumberland, England

In loving memory of
Ben Wilson
1996 - 2006
Ben loved a good chat with Bobby & a sweety mix up!
Bertha and Gilbert Wilson
St. John's Church, Hutton Roof, Cumbria, England
In loving memory of
Bertha Wilson 1911 - 1984
and
Gilbert Wilson 1909 - 1990
Charles Wilson
Hamworthy Park Beach, Poole, Dorset, England
Charles "Len" Wilson
21.9.1921 - 19.12.1999
From his loving wife and family
Rest and remember
Mark Alexander Wilson
Hartside Pass, Cumbria, England
Treasured memories of happy days
Mark Alexander Wilson
Died 13th January 2009, aged 30 years
A loving & dearly loved son & brother
We miss his company & his smiles
Stella and Bill Wilson
Saltwell Park, Gateshead, Tyne and Wear, England
In celebration of the lives of
Stella Wilson 1927 to 1982
Bill Wilson 1924 to 2003
With love from all your family.
Turner Wilson
Wolsingham, Co. Durham, England
In memory Turner Wilson,
a founder member of
Wolsingham Wayfarers.
Wilson and Johnston Family
Kildonan, Isle of Arran, North Ayrshire, Scotland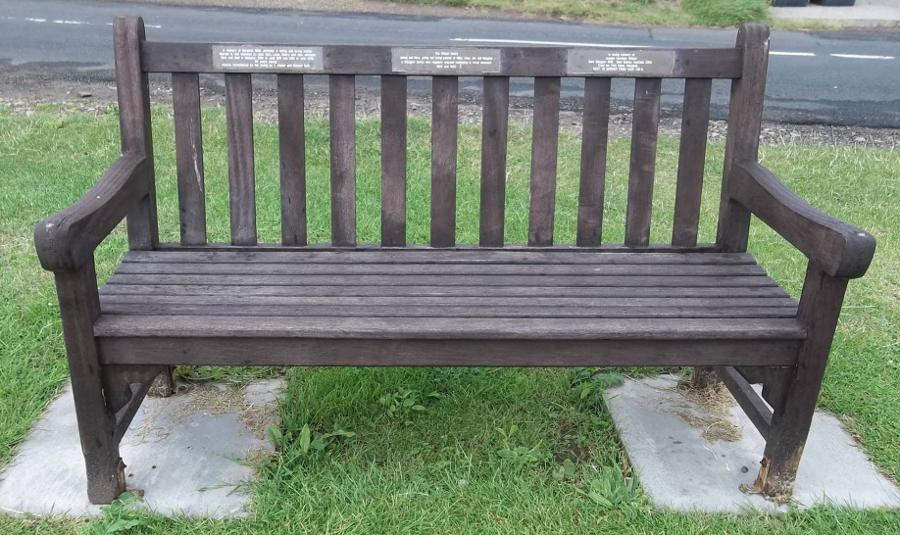 In memory of Margaret Miller Johnston, a caring and loving mother.
Married to and widowed by Jack Durk, Louis Sherry and Alan Johnston.
Born and died in Glasgow, 26th of June 1918 and 28th of June 2012,
94 years young!
Always remembered by her loving sons, Alistair and Richard Durk.

The Wilson family
James and Mary, caring and loving parents of Miller, Anne, Joe and Margaret -
a Glasgow family who regularly enjoyed holidaying in Arran between
1920 and 1950.

In loving memory of
Joseph Hamilton Wilson
Born Glasgow 1918. Died Sydney Australia 2001.
From his twin sister Margaret.
Rest ye mariner from your toils.