United Kingdom and the world
---
War Memorial - Thorpe on the Hill, Lincolnshire, England
---
1914 - 1918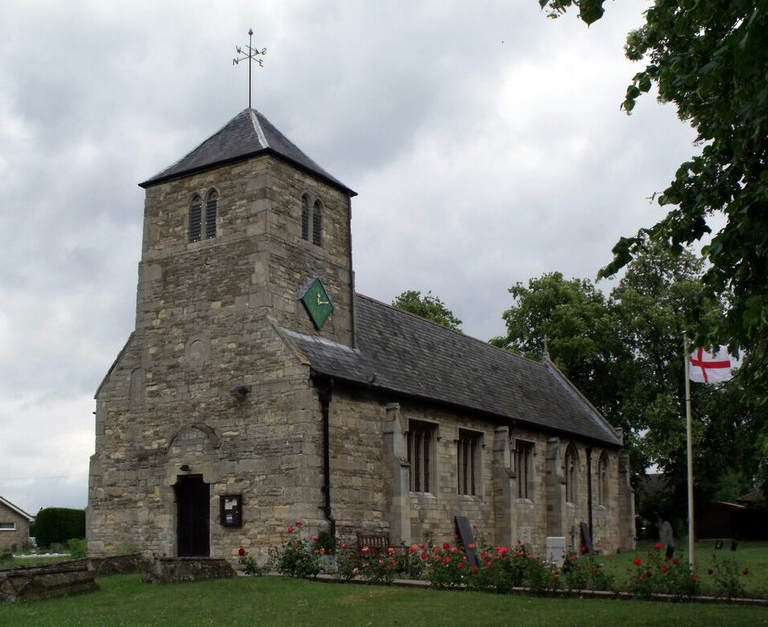 The memorial panels can be found
inside of the Church of St Michael and All Angels.
In honoured memory of
Pte. John Barry Davis,
1st Northumberland Fusiliers Regt.

Pte. Thomas Gibson,
25th Northumberland Fusiliers Regt.

Pte. Edgar Hall,
1st Lincoln Regt.

who gave their kives in the Great War
1914 - 1918.

"Their name liveth for evermore."
"Their name liveth for evermore."
In
loving memory of
Pte. Harold Southerington,
2/5 Lincolns
who was killed in action at Gambrie, France
21st March 1918,
aged 20 years.

Erected by his loving parents.

"He died that others might live."
Remark: Date of death in CWGC record is 31 March 1918.
St. Michael & All Angels
Roll of Honour
for the parish of
Thorpe-on-the Hill
to commemorate
the deeds of those who rendered
gallant service during
the Great War of
1914 - 1918
Served
William Brown
Joseph Brown
Henry Brown
Leonard Brown
Joseph Cooper
Frederick Roland Cooper
John Davis
George Dalton
John Henry East
Arthur east
Wilfrid east
Thomas Gibson
John Haarker
Edgar Hall
Thomas Richard Holland
Herbert Holman
Tom Hodson
Joseph Hodson
Ernest Johnson
Frank Pacey
Fred Pacey
Joseph Pasey
Edwin Pacey
Herbert Roper
Ralph Reed
George Stocks
Ernest Stocks
Harold Southerington
William Templeman
Thomas Taylor
George Taylor
Matthew Taylor
Frank Taylor
William Taylor
Herbert Whitton
Walter Widdowson
September 1920
The pictures and information were provided by Mick Peck. Many thanks, Mick.
The Church
Picture owner: Julian P. Guffogg
Source: geograph
The picture of the church of St. Mary is licensed under
the Creative Commons Attribution-Share Alike 2.0 Generic license.
---
This page is dedicated to the 10 million victims of World War I and 60 million victims of World War II.
We should always remember the immense grief and loss each war brought to the world.
---