United Kingdom and the world
---
War Memorial - Withernsea, East Riding of Yorkshire, England
---
Church of St. Nicholas
1914 - 1919 and 1939 - 1945


The pulpit of St. Nicholas:
To the glory
of God and
in undying
memory of
the men of
Whithernsea
who gave their
lives in the
World War
1914 - 1918

- 1938 -
This memorial was mounted by T. W. Lonsdale
in thankfulness for his recovery from a serious illness
and in memory of his son Leonard
Killed in action 1915.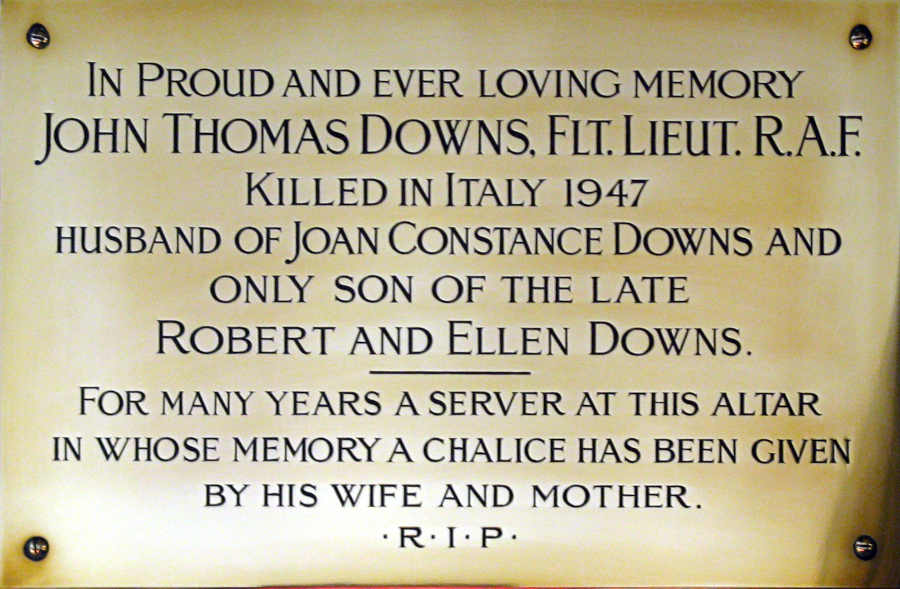 In proud and ever loving memory
John Thomas Downs, Flt. Lieut., R. A. F.
Killed in Italy 1947
Husband of Joan Constance Downs and
only son of the late
Robert and Ellen Downs.
---
For many years a server at this altar
in whose memory a chalize has been given
by his wife and mother.
R. I. P.
The pictures and information were provided by Mr. Mick Peck. Many thanks, Mick.
St. Nicholas' Church
Picture owner: Paul Harrop
Source: Wikimedia
The picture of the church of St. Nicholas is licensed under the
Creative Commons Attribution-Share Alike 2.0 Generic license.
---
This page is dedicated to the 10 million victims of World War I and 60 million victims of World War II.
We should always remember the immense grief and loss each war brought to the world.
---